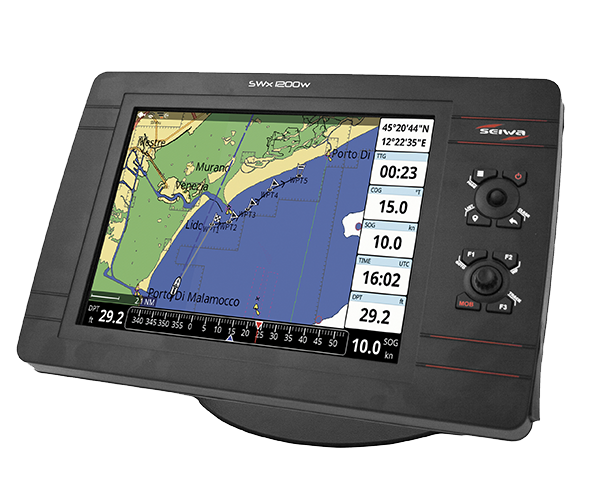 SWx 1200w

12" Multifunctional display designed to put every detail at your fingertips.
With SEIWA ROMEO software.


MADE IN ITALY
2400.00 €
PLUS VAT
PRODUCT CODE: P3MN100WSE
MAIN FEATURES


MAIN FEATURES
SWx 1200w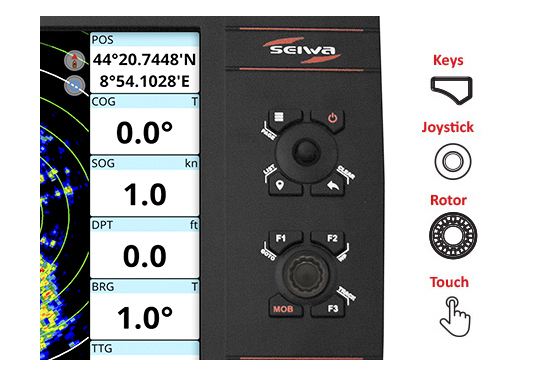 Practical Hybrid Interface
The best of both approaches
The SWx series maximizes the combined benefits of a touch screen with the reliability of an ergonomic keypad.

The rotary knob provides fast and precise control in every condition

The touch screen optimizes experience in map exploration and route building
SOFTWARE

SOFTWARE

ROMEO, the brain of SEIWA navigation systems

ROMEO software is what makes your marine electronics easy to use,
integrating data from different devices with the cartographic info.
Powerful and flexible, ROMEO is the result of SEIWA's deep knowledge
of both charting systems and marine instruments, gained in more than three decades of activity.
SEIWA ROMEO is constantly improved by our software development team
and our graphic user interface experts, also thanks to our customers' feedback.
Configure your desired view
Everything under control

Personalize your display configuration: map, fish finder, radar, compass bar, data boxes, or split pages to have everything under control.
Full Map
Explore the Map
Explore your chart database with information on map objects
Full fishfinder
Full echosounder - fishfinder page
The CHIRP fishfinder technology eliminates surface clutter and water column noise, for hi-fi visibility.
Seiwa Romeo Instruments
Instruments and Situational Widget
Connect to compatible sensors such as weather stations and gyrocompasse to view: 3D road, rate of turn, rudder, timer, temperature, roll, pitch, compass, speed, and depht graph.
Seiwa Romeo Radar page
Radar page / overlay
Transform your chartplotter into an integrated radar display for visual situational awareness, fully integrated with charts, AIS and other features.
Engine page
Engine Monitor
Display engine parameters and performance when connected to a compatible NMEA 2000 engine through CAN bus.
Split Page

Split page
Combine the 5 pages (map, fishfinder, radar, instruments, engine) in split pages creating 10 possible combinations to monitor everything
Automatic updates over wifi
Always up-to-date

Your chartplotter is always up to date, thanks to the Wi-Fi connectivity.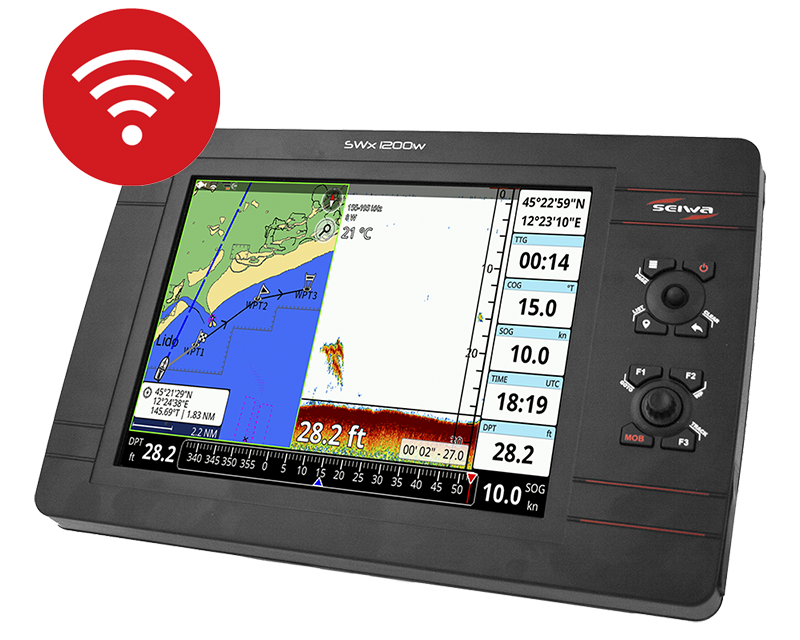 Radar Integration
Improved visual situational awareness

Transform your chartplotter into an integrated radar display for visual situational awareness, fully integrated with charts, AIS and other features.



Learn more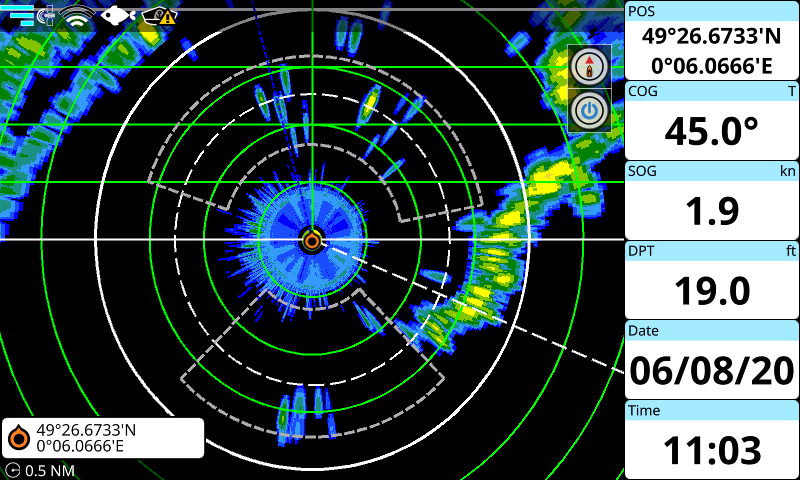 APPS


APPS

Exploit the full potential of your connected SEIWA plotter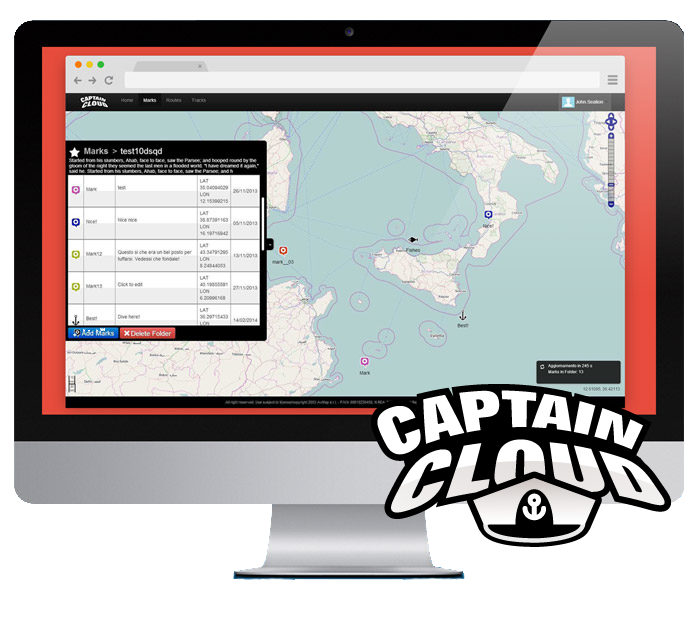 Captain Cloud
Never lose your tracks and marks again

Syncronize your data with Captain Cloud and manage routes, tracks and marks from any connected device, keep them safe and private! Build your favorite routes easily at home, and find them ready on board!

*For SWx series and EXPLORER 23 WIFI version

Learn more
Mirror Control
Duplicate your navigation plotter

Situational awareness is key onboard. It is very helpful to have multiple navigation displays while you move around your boat to keep everything under control, but it can be very expensive.
You can mirror your connected SEIWA navigation system on any mobile device through the MIRROR CONTROL APP available for free for IOS and Android.
MIRROR CONTROL


Get extra displays
for free!

Learn more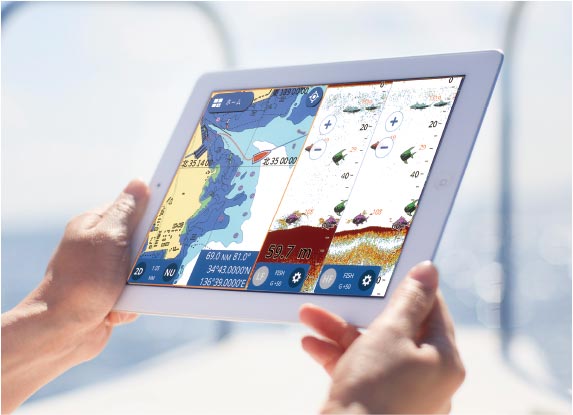 MAPS

MAPS

The best electronics charts for SEIWA systems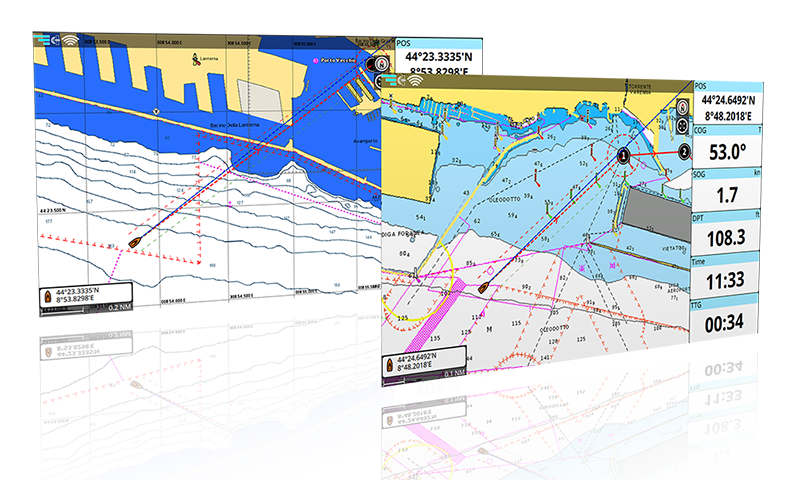 MAPS

Choose your favourite charts!
SEIWA navigation systems give you a wide choice of maps.
You can choose C-MAP 4D ®, C-MAP Max ®, Navionics+ ®, and Navionics Platinum+ ® maps.
ACCESSORIES

ACCESSORIES

NMEA2000 + NMEA 0183 + WiFi

Build a complete, reliable and yet flexible system!
All the SWx series chartplotters are extremely versatile as they come with two NMEA0183 serial ports and one NMEA2000 port to connect any compatible device such as AIS, autopilot, engine, etc.

SPECIFICATIONS


SPECIFICATIONS
Hardware swx1200w
SWx 1200w Hardware Specifications
Display size: 12" touchscreen
Display resolution: 1024 x 768
Display brightness: 1250 nits
Weight: 1160 g
Maximum power 12W
Supply voltage 10-35 Vdc
Waterproof IPX6
Operating temperature -10°C / +60°C
Storage temperature -20°C / +80°C
Mounting options Bracket, surface, flush mount
Built-in GPS receiver 10 Hz GPS/GLONASS
External GPS connector
NMEA 2000
NMEA 0183 2x Rx/Tx on power cable 2
Micro SD memory slot
WiFi connectivity
Remote control receiver
Dimensions swx1200w
A 391 mm (15.3 in)
B 258 mm (10.1 in)
C 279 mm (10.9 in)
D 120 mm (4.7 in)
E 30 mm (1.1 in)
INSTALLATION


INSTALLATION
Panel installation and connection scheme
MANUALS & DOWNLOADS


MANUALS & DOWNLOADS
User Manual SWx 1200w
User Manual
Instalaltion Guide SWx 1200w
Installation guide
software update SWx 1200w
Software updates